A FLEXIBLE DRILL PERFECT FOR SOWING
into existing swards or burn off
WHY CHOOSE THE ERTH ENGINEERING AGRISEEDER?
DRILLED WITH 24 ROW MACHINE ON 15 MAY
FODDER CROP SOWN WITH 4M 32 ROW MACHINE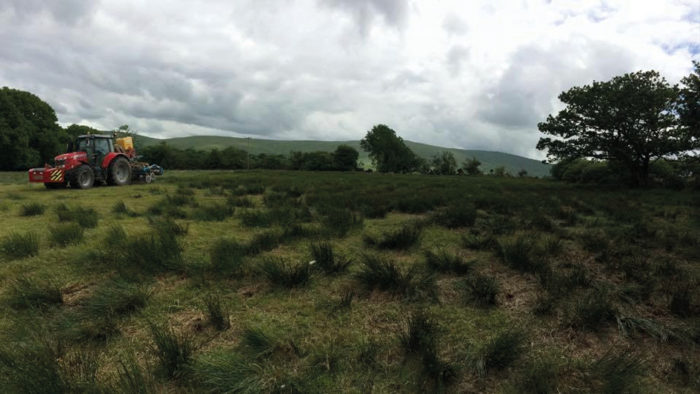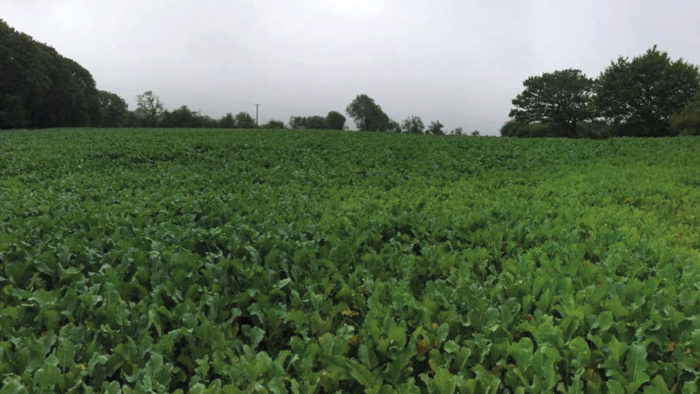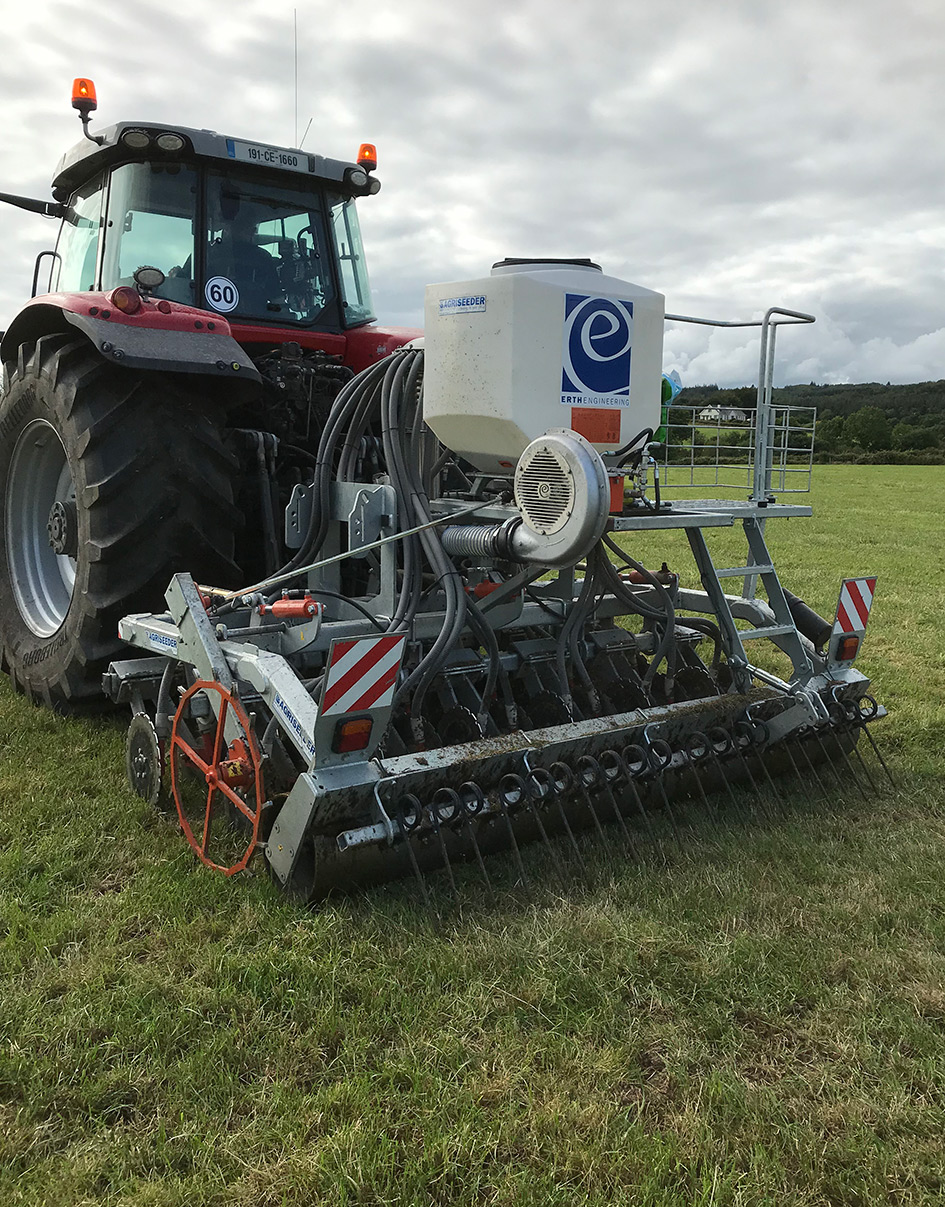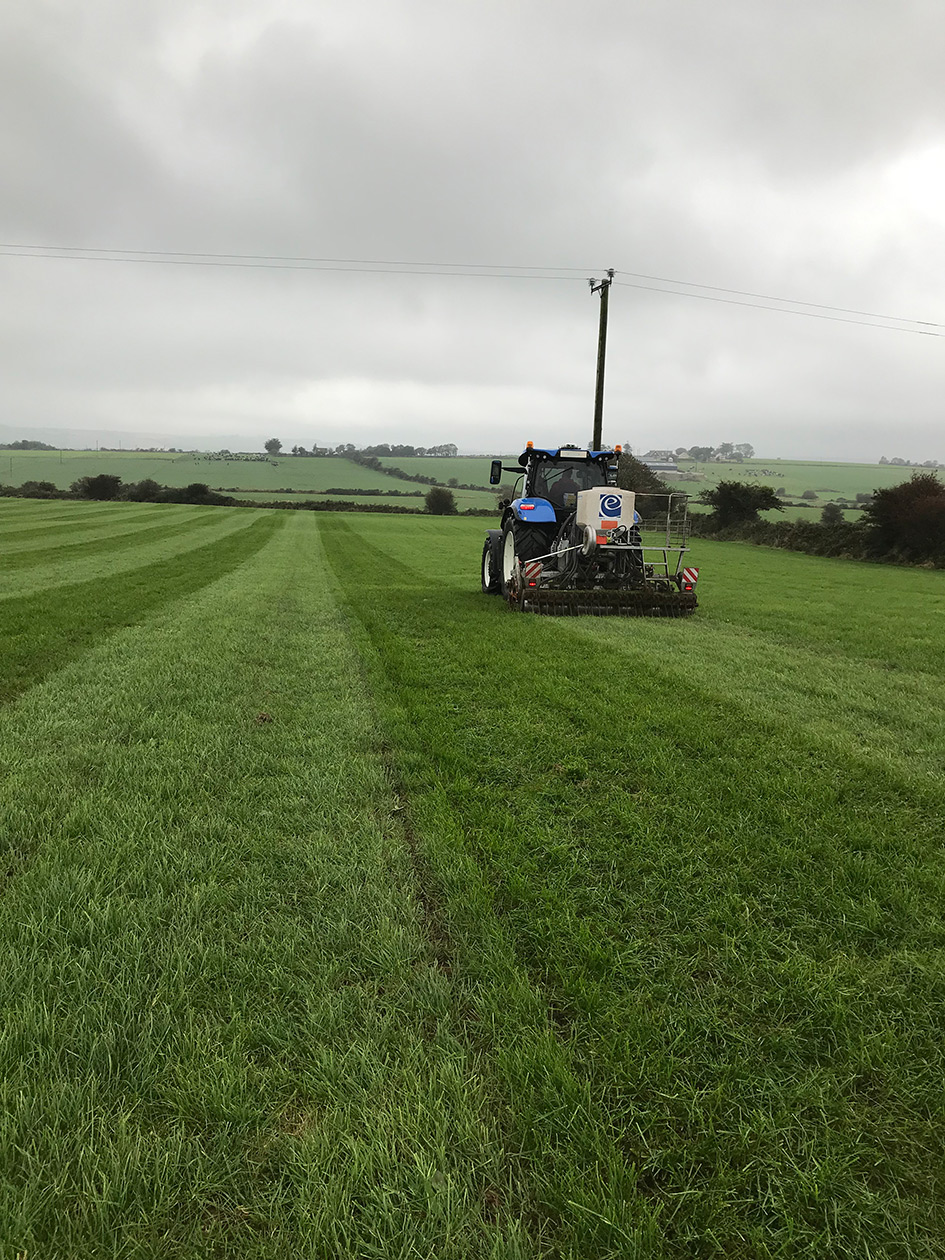 Subject to adequate temperature, moisture is the single most important element needed for germination. By cutting a slit in the ground a natural moisture trap is produced so that seed germination is maximised and the young seedling is sheltered whilst it anchors its roots directly into the soil so minimising losses as grazing commences. If a slit is cut too deep the seedling may be slow to emerge or can fail as it will run out of energy and if cut too shallow then it can lose out on the advantages of the slit therefore good depth control is essential.
Sports fields apart, grass fields are undulating so depth control is more difficult. Most drills have a sprung loaded system to help cope with undulations. However the download pressures needed for a grass drill to do its job reduce the flexibility of these devices and can severely compromise depth control where there are ground contours as all the weight can be concentrated over several coulters.
Shallow seeding is always preferable as it provides a quicker turnaround of the sward, however some drills are too rigid so when they try and sow shallow they miss or they sow deep. Autocontour allows more flexing of the drill so the drill overcomes this problem.
With autocontour, a unique feature of the Erth Engineering Agriseeder, a secondary suspension system is incorporated to increase flexibility. The drill frames are partitioned into eight-coulter sections and the download to each is applied by a hydraulic ram. The rams are linked to each other so download per frame equalises despite undulations. This is seen by changing ram position as the machine goes down the field and is proven by the consistency of the cuts.
Although autocontour was developed to help achieve better seeding depth over undulating conditions it does so much more.
Reduced loadings improve reliability of all parts – bearings, rubbers, everything has an easier time.
The flexibility of the Agriseeder with more even loading per coulter allows the machine to work in hard/dry and wet/soft conditions.
Distribution head gives even distribution across all coulters across slopes and up and down hills.
The visible seed flow allows the operator to see that everything is metering okay and the change in noise as seed runs out means that a separate low level sensor is not required.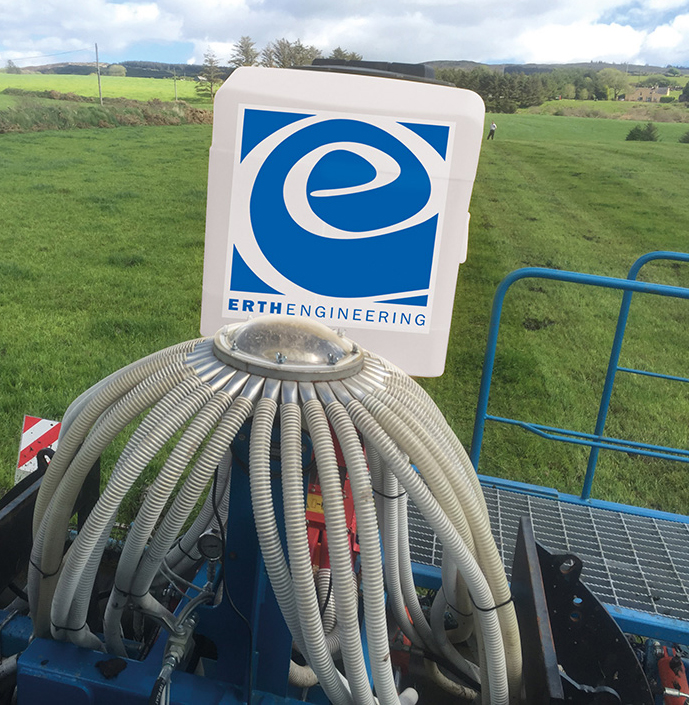 Forge de Niaux 4.5mm boron blade.
Large twin roller 3206 bearing twin sealed and greaseable for reliability.
Seed coulter has replaceable tungsten carbide tile facing the soil pressure on outside and loaded against the disk by rubber washers allowing unit to be lightly loaded to disk to enable cleaning of blade and prevent build up of material between disk and seed delivery tube. Where grass residue is present this can prove invaluable against downtime.
Large 40mm rubbers provide a good grip onto the bottom frames preventing lateral movement (changing row spaces) and allow more travel and flexibility. There is a gap between top and bottom elements so that the units can be tightened progressively as the years progress to enable the functionality to remain. Both units oppose lateral forces so again stability is good.
The single disk on the Agriseeder works at a pronounced angle reducing pressure on the seed coulter and enabling good finish. The slot effectively opens up to form a small band and the flexing of the soil produces tilth to provide a better environment for the young seedling to establish and flourish.
Galvanised elements help longevity when using with lots of manure.
Rams are supplied with marine specification Nikrom rods which give excellent reliability long term.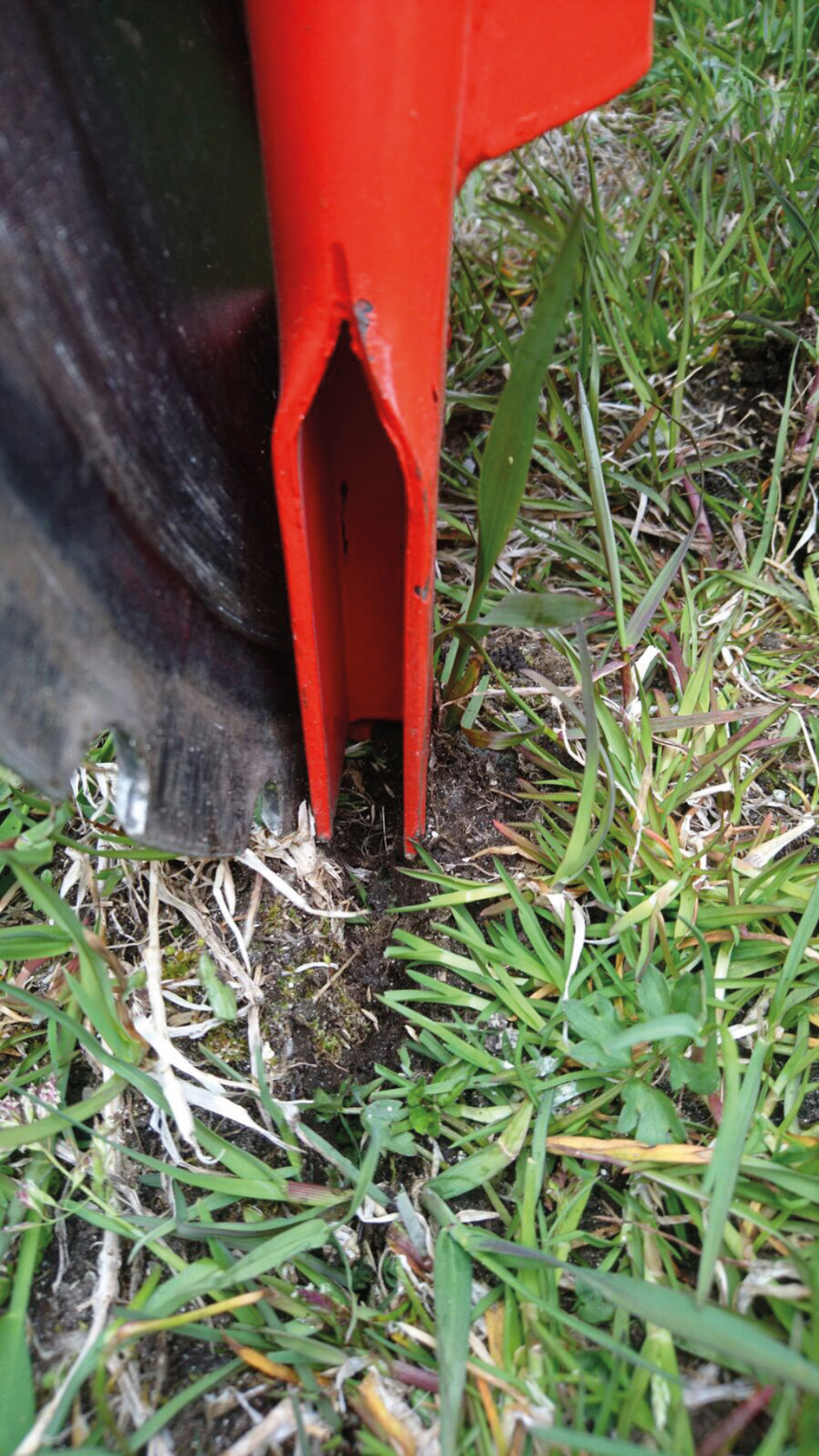 A secondary hopper on the Agriseeder will allow the machine to disperse two products at once, either into a common airstream (down the slot) or broadcast one on the surface. For example
peas down the slot and clover on the surface
seed down the slot and slug pellets on the surface
seed and micro-fertiliser down the slot
Construction is all stainless-steel hopper and sponge roller metering allowing it to handle different sizes of seeds and more difficult products.
Our patent applied for Auto Depth system will not be available until late 2022 but will be retrofittable to existing Agriseeders and an option on machines going forward from that date. It will enable customers to achieve a more consistent depth and more predictable results and will be particularly relevant for long days, poor visibility and changes of soil in the same field. Seeding depth is so critical for smaller seeds.
Front and Rear Harrow System
The system has been under trial for a couple of seasons now and available this year on our Agriseeder range. It has really taken off and allows for a much greater flexibility for surface seeding and slot seeding. Feedback from customers has been extremely positive. (pictures 1-4)
Ideal for drilling on cultivated ground.
The AGRISEEDER has a reputation of producing results where other machines may fail.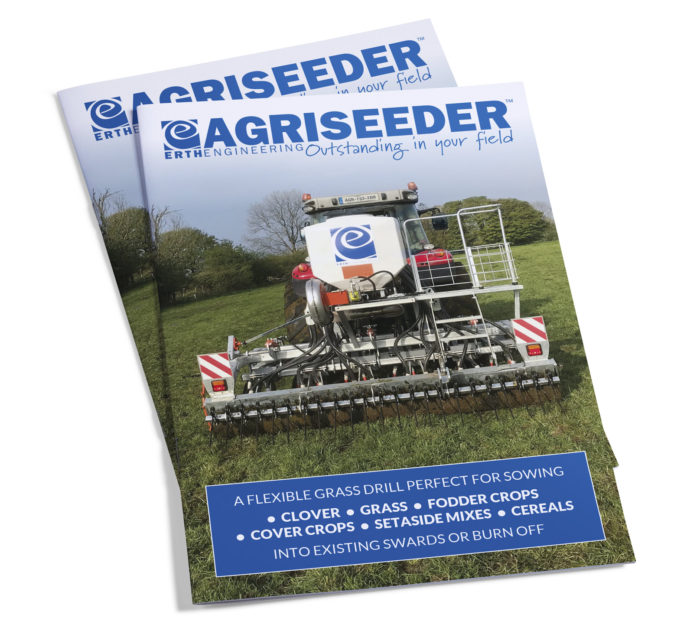 Download Agriseeder Brochure